Want to submit your release for air play?
He's got two thumbs and loves new tunes. This guy! In your email, include in the subject line your name/your band's name. In the body, include where the artist is from, a short bio, links to any fan pages or press kits, and any other information you wish to include.
If you would like to submit a hardcopy of your music.
Send your CD and a one-sheet to:
Program Director
Western Carolina University
Old Student Union Bldg. Ste G-3
Cullowhee, NC 28723
North Carolina bred musicians are encouraged to submit music for air play on Carolina Jams. Ask about potentially doing an interview and a live set on Power 90.5.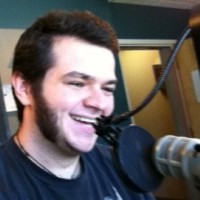 moolson@wcu.edu
(828) 354 4145